The San Francisco Mandolin Orchestra's Spring 2017 season features the stunning Stabat Mater by Italian composer Giovanni Battista Pergolesi (1710-36), as well as Adagio for Strings by American composer Samuel Barber (1910-1981).
Stabat Mater is Pergolesi's most celebrated work, and was composed in the last year of his brief life. The piece, written for soprano, alto, and orchestra, was composed as a Good Friday meditation in honor of the Virgin Mary, and was one of the most frequently printed musical works of the 18th century. Famed French philosopher Jean-Jacque Rousseau praised the work's opening movement as "the most perfect and touching duet to come from the pen of any composer."
Achille Bocus will conduct the orchestra, and the performance will feature two renowned Bay Area singers, soprano Susan Gundunas and alto Twila Ehmcke: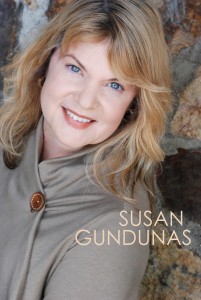 With over 50 roles to her credit, critically acclaimed soprano Susan Gundunas is an active performer in opera, musical theatre, dramatic theatre, and concert and recital repertoire.  Her international career includes role portrayals as Nedda (I pagliacci), Adina (L'elisir d'amore), Violetta (La Traviata), Cio-Cio San (Madama Butterfly), Mimì (La Bohème), Donna Anna (Don Giovanni), the title role in Lucia di Lammermoor, Carlotta (Phantom of the Opera), Mrs. Peachum (Three Penny Opera), Esther (MeshugaNutcracker), and Helen Hart (The Game Show Show).
Ms. Gundunas is well known in the Northwest, performing with companies including Nevada Opera, Opera Idaho, Rimrock Opera, Sonoma City Opera, Pacific Repertory Opera, Monterey Opera, San Francisco Bay Opera, San Francisco Mandolin Orchestra, San Jose Stage Company, The Retro Dome, Marin Theatre, Renaissance Voices, Masterworks Chorale, San Jose Chamber Orchestra, Santa Cruz Symphony, and the Las Vegas Symphony.  Her performance as Ellen in Alva Henderson's Nosferatu can be heard on the Albany Records label, and she also served as a recording artist for The Marin Project.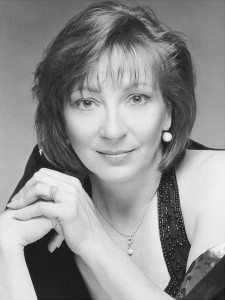 Twila Ehmcke moved to San Francisco in 2007 after sharing her voice for most of the prior decade with New York and East Coast audiences. Beforehand, she performed solo and ensemble concerts for German and Italian audiences as well as performing two years with "The Phantom of the Opera" (Mme. Giry) in Hamburg.  Her concert career has occupied most of her time and has carried her to many well know classical venues such as Carnegie Hall, Avery Fisher Hall, Alice Tully Hall and Brooklyn Academy of Arts.  Her opera career brought her to the stages of Wolftrap, Philadelphia Opera Company, Dallas and Ft. Worth Operas as well as the Hamburg Stella Theater, Germany, and countless regional festivals in the Tuscany and Liguria regions.  Twila participated in the inception of the now flourishing Brooklyn Artists of New York, singing the role of Mama Lucia in "Cavalieri Rusticana" in its debut season. She also performed with Vertical Opera Players as Nourice in Milhaud's "Médée" and Frugola in Puccini's "Il Tabarro".  Always a strong supporter of those in need, she contributed her talents to the annual galas for Cystic Fibroses in New York City, where she sang Octavian in scenes from "Der Rosenkavalier".  She has sung under the baton of international and American conductors, of note James Levine, Peter Oundjian, Donald Runnicles, Carlo Maria Giulini and Nicola Rescigno.
Concerts will take place in both Palo Alto and San Francisco:
San Francisco:
Saturday, April 8 at 7pm
Old First Presbyterian Church
1751 Sacramento Street
Map | Tickets | Facebook Event
Palo Alto:
Sunday, April 9 at 4pm
All Saints Episcopal Church
555 Waverley Street
Map | Tickets | Facebook Event
Tickets for both concerts are available online or at the door.
Admission: $18 General, $10 Students/Seniors. (Note: door tickets are cash only.)
Concerts are family-friendly, and admission is free for children 6 and under.