Home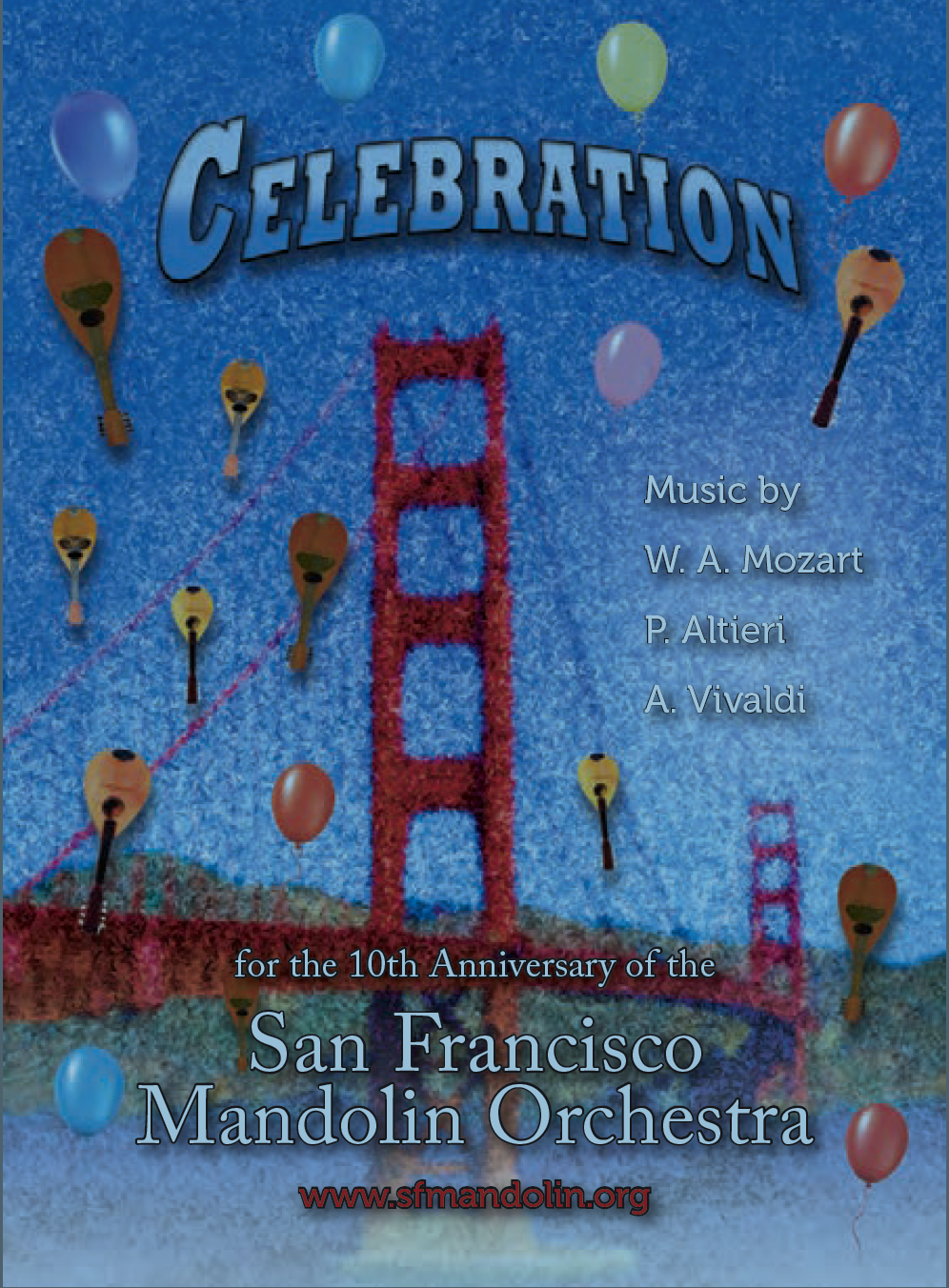 The San Francisco Mandolin Orchestra is a plucked string orchestra with 15-25 members playing instruments of the mandolin family (mandolin, mandola and mandocello), as well as guitar, viola da gamba and double bass. You can check us out on Facebook. If you would like to support our group, we are a non-profit organization, and we welcome donations. You can also contact us to book music for a private event.
For our ten-year anniversary season, the theme is "Celebration". We're cooking up some Mozart, Altieri, and Vivaldi in honor of the occasion. The dates are:
4 pm Sunday, April 17th at All Saints Episcopal Church in Palo Alto
5 pm Sunday, May 1st at Mission Dolores in SF (We'll be playing in the chapel, not the basilica. Also note that there's free parking!)
Tickets are $18 (general) / $10 (students and senior), and they will be available for purchase at the door or via Brown Paper Tickets for Palo Alto here , or San Francisco here. Kids ages 6 and under are free, so bring the family!
We are also playing at the Festival of the Mandolins at Sunday, April 24th. Our performance is at 1pm. We are also welcoming people to play with us at Festival of the Mandolins! At 11am, Achille Bocus will be hosting a workshop before the performance in the afternoon. Sheet music can be found here.
Tickets to the Festival of the Mandolins are $20, or $15 for advance ticket.  Advance tickets at www.brownpapertickets.com